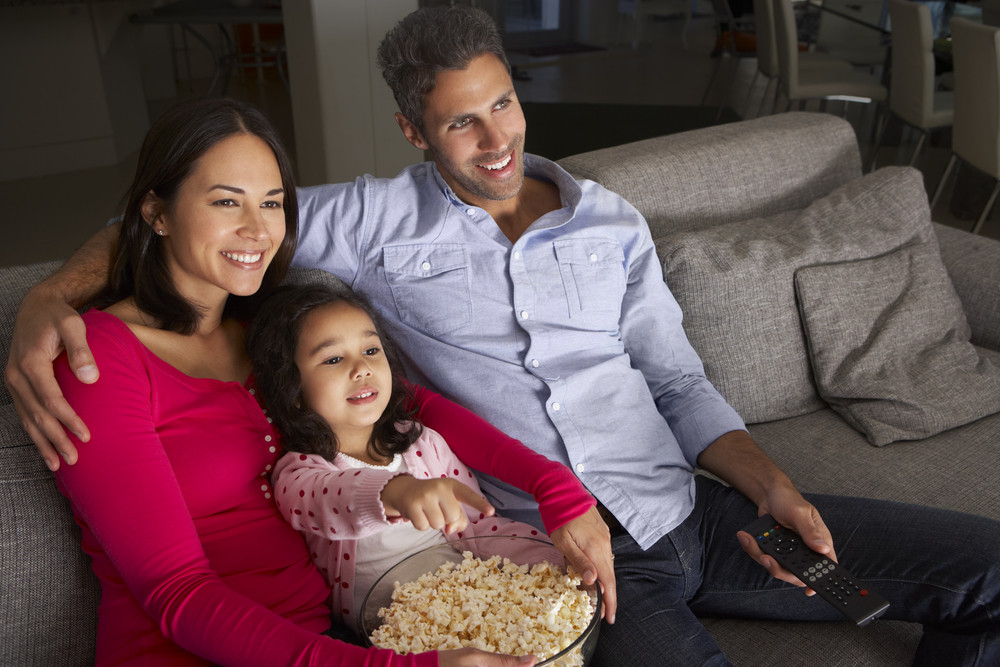 In the days of the four networks, cable television channels like HBO were a bastion of new and exciting programming possibilities. But that was over thirty years ago, and a lot has changed in the landscape of television viewing since then. With cable prices reaching as high as $100 a month, it is no wonder why many of us are seeking to trim household budgets by cutting the cord.
Television programs, once regarded as the sole location for entertainment, have made their way out of the big box and onto the internet in record numbers. There once was a time when television stations would sign-off, offering viewers nothing but "snow" after midnight, something that occurred across the television broadcasting board well into the 1980s. In stark contrast, today we are afforded 24-hour marathons of every conceivable kind of entertainment at the touch of a button, anytime and anywhere.
In an age of instant entertainment gratification, it's hard to imagine not being able to turn on your television and see whatever you want available on your cable channel listings. Aside from scheduled programming like The Walking Dead and Game of Thrones, which air new episodes exclusively at a designated time and on a designated channel, cable customers have access to reruns, "filler" shows, and sports entertainment. Sports entertainment aside, the $100 monthly expense seems like an incredible amount of money to dole out for reruns of Everybody Loves Raymond.
A recent Experian marketing assessment reported that 7.3 percent of U.S. families, roughly 8.6 million households, have taken the plunge and cut the cable cord. This is a steep rise since the last poll from 2010 where only 5.1 million homes had done away with their cable boxes. These homes have not given up their entertainment, but rather shifted where they choose to get their television from. Those same 8.6 million homes have high speed internet which allows for easy and quality streaming of videos.
In an age when everyone is trying to get into the video production market, your choices for access are more bountiful than at any other time in history. Netflix and Hulu both offer internet-based monthly subscriptions for as little as $7 a month, and host a variety of programming from movies to daily television programs like soap operas and late night talk shows. Netflix has been developed to become the back catalog of programming, offering entire runs of shows not only from America, but from around the world. International flair from England, France, Italy, Israel, Sweden, Mexico, and Australia all add to the jam-packed offerings from Netflix, and all in one-stop convenient packaging.
And they haven't stopped there. Netflix has been ramping up their presentations in recent years by developing their own exclusive content. Both movies and TV shows have been met with critical acclaim like last year's breakout hit The Unbreakable Kimmy Schmidtand the award-winning Orange is the New Black, and the juggernaut hit House of Cards. Netflix kicked their programming up a notch to play sister station to all of those network television superhero shows, developing the extremely successful Daredevil and Jessica Jones. Hulu is the next-day service for all of your favorite nightly programming like The Daily Show, The Late Show, and all newly-airing television programs from the big 5 networks like Modern Family and Jane the Virgin. Like Netflix, Hulu has more recently delved into developing original television programming including Difficult People, Blue, and Casual. Hulu has also launched a Showtime tie-in monthly subscription, offering Hulu subscribers access to Showtime network's prime-cable programming like Shameless, Ray Donovan, and Homeland.
Amazon TV is another site many cable-cutters have migrated to for programming, opting for Amazon Prime, a built-in TV service including in the Amazon Prime subscriber package. With an annual charge of $99 (or $8.25/month), Amazon offers a variety of other services beyond Amazon TV to take advantage of, like free two-day shipping on purchased items and Prime Music, an ad-free music streaming service akin to Spotify. A bit of a coupling of Hulu and Netflix, Amazon TV offers both new, original, and catalog programming. Amazon TV has been praised for original programming like Transparent, Tumble Leaf, and The Man in the High Castle.
In case you haven't been tallying that cost, with some people paying upwards of $125 a month for cable, subscribing to all three online streaming services together will cost you $318.76 annually, compared to the average cable cost of $1188 annually. Worse still, in 2016 premium cable has gone up in cost again as of January 2016. DirecTV and AT&T's Uverse have increased rates from $2 to $8 depending on your cable package. Dish Network customers can expect a similar increase between $2 and $8 a month for cable subscriptions. Comcast has raised its prices a whopping 3.9% in 2016, as well as increasing its "broadcast TV fee" from $3 to $5 a month, a rate hike of 66%. Time Warner Cable has not only increased their cable subscriptions by $10/month, but they have also increased their cable modem rental prices by $2 (and that's before the rate hikes for additional devices like DVRs and remote controls).
For many, cutting the cable cord means cutting off their access to hundreds of sports entertainment channels. While online-based sports networks are still developing, one such platform, SlingTV, has become the industry standard for online sports. Nearly every broadcast sport is available from football to baseball to MMA, and all without that cable box. With packages ranging from sports packages to sports and premium channel bundles, for as little as $20 a month you can get all of the sports you love on your TV, computer, tablet or phone. For example, ESPN and ESPN2 can be bundled with AMC and the History Channel for a wider range of programming options. International sports are represented as well on SlingTV International, where you can get your cricket and soccer on. Into college sports? CBS offers online College Sports Live for a $9.95 a month package which includes college football and basketball from over 100 schools in the country. MLB, NHL and NBA all offer their games live online as well via your phone, tablet, Roku, or any internet-connected device.
While bundling cable and internet services has been the norm for the past two decades, many people are completely satisfied to trim down their packages to just a handful of channels that are important to them. Switching to online-based programming offers more flexibility to tailor programming and packages that are more in-tune with your viewing preferences than large-bundle cable packages. The addition of streaming devices like Xbox, Roku, Playstation, Chromecast and Apple TV have made it easier than ever to access internet-based entertainment without ever switching on the cable box. And hey, if you just have to get your Game of Thrones or Girls fix, there's always individual online subscriptions like HBO Go for $14.99 a month. Whether you decide to stick it out with cable or not, what is clear is that the shift to online subscription packages is here to stay, and it is worth your consideration.