Aug 5, 2016
- High Speed Internet, Internet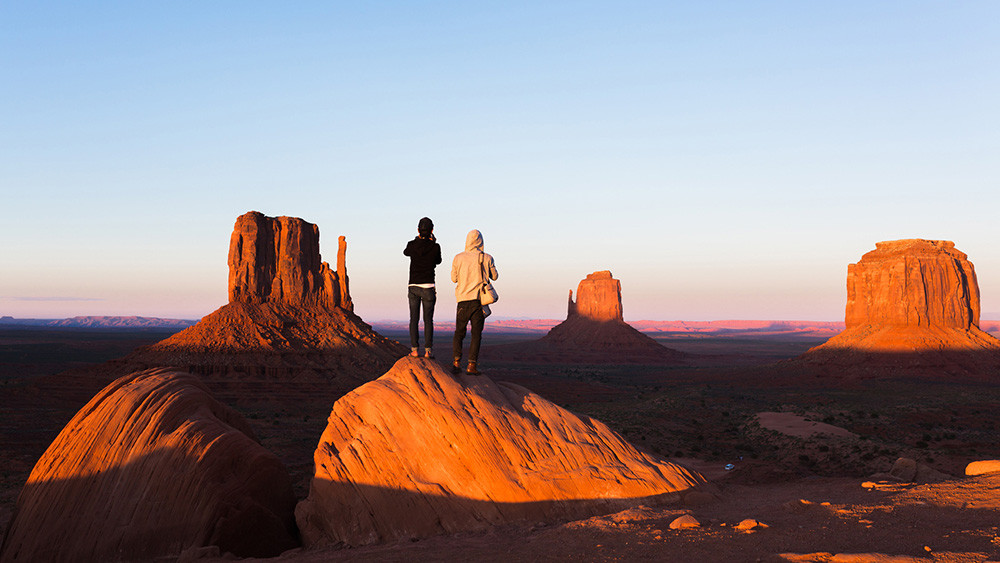 It's that time of year again, and unlike previous years of shopping for school supplies like pencils and folders, the 2016 college-bound kid will require a whole lot more technology than college-aged students needed in previous years.
Generation Z is the wholly-digital generation, and that means that they have a wholly different needs when it comes to learning and daily life. Without a Wi-Fi signal, Gen Z would be lost. When they arrive on their college campus in just a few weeks they will rely heavily, both academically and socially, on digital gadgets and accessories.
There are undoubtedly a lot of items on your college kid's want list, but here are some of the very best in college technology that will make all the difference in the world to your child's academic and social college success.
The Surface Book
No college student can get by without a laptop, and when you and they discuss options for which laptop to invest in, the Surface Book should be strongly considered.
Not only does the Surface Book have amazing reviews across the board, but it is the culmination of years of hybridizing the functionality of a standard laptop with the lightweight capabilities of tablet, but it also has a touch screen and the durability to be a lasting investment throughout their college years.
The Surface Book has a killer resolution of 3000 x 2000 (way higher than other laptops in its range), an Intel Core i5 processor, 8GB of RAM, and mid-grade solid state storage (which can be upgraded if your kid is studying game development or is just a serious gamer), and a 13.5-inch screen size.
Whether they're taking notes for class or watching a Netflix marathon on weekends, the Surface Book is a great buy. Not only will it get your kid through any and all of their classes, but it will also get them through the rest of their college life too.
FitBit
In a generation afflicted by childhood obesity and endless hours spent mindlessly watching TV, it's good to know that once your child gets to college, their priorities will shift.
Exercise is one of very best ways that your kid can battle the anxiety, academic pressure, and emotional stresses that occur during the first year of college. A FitBit is a wonderful way to let your child know that you want them to take care of themselves while they are away at school.
The FitBit is a beautiful, unisex watch (available in a multitude of colors and patterned bands) which connects the user to GPS (any model from 2014 and on), has on-screen workouts, activity boosters, music controls, and a whole lot more built into one small package.
Roku Streaming Stick or Google Chromecast
Everyone needs to take a break and relax now and then, and you would be hard-pressed to find a person under 25 years old who watches television on an actual TV. Streaming television shows is the new standard, and the choices lie more in which streamer you use to watch Netflix, Hulu, Amazon, or HBO Go shows.
The Roku Streaming Stick is highly recommended, and for around $50 it is practically a steal. Roku Streaming Stick is fast, offers excellent performance, and terrific value. It is also very customizable, and that is unbelievably appealing to Gen Z.
Google Chromcast accessory also has excellent performance, and with a price of $35, it is hard to beat. The only downside with Chromecast is that your phone becomes your remote if you want to plug it in to an actual TV. Besides that, Chromecast will work on your phone, tablet, or computer and keep you streaming through weekend.
EcoXGear EcoCarbon Portable Speaker
Sometimes you just have to cut loose and make some noise. Any college kid can tell you that. Bluetooth wireless speakers are not optional anymore—they're the only option.
If you are going to invest in a Bluetooth speaker for their dorm room, the EcoXGear EcoCarbon is a great one. It is a mid-range price at around $100, but with that you get the ruggedness and durability that works equally well outdoors as it does indoors.
If you're thinking that durability doesn't matter, wait until you drop $200 on a fabric portable speaker for your child who then takes it out and drops it. Where most portable speakers would break easily, the EcoXGear EcoCarbon will stand up to the test. And the audio quality is great to boot.
Beats by Dre Studio Noise Cancelling Headphones
You send your kid to college to learn, but studying can be very hard when you're trying to ignore a library brimming with talkers, a chatty roommate, or a hallway full of laughing 18-year olds. Noise cancelling headphones are well worth the investment, even for the college-bound kid who isn't leaving home to go to school.
We're not going to lie to you. Noise cancelling headphones are expensive, but they are also tough and resilient, and can make all the difference in the world between a focused student and a distracted one.
Beats by Dre are not only popular, but they have the excellent sound quality you can expect from modern wireless headphones. They won the title of best wireless headphones for both 2015 and 2016, so you know that you are getting a quality product for your investment.