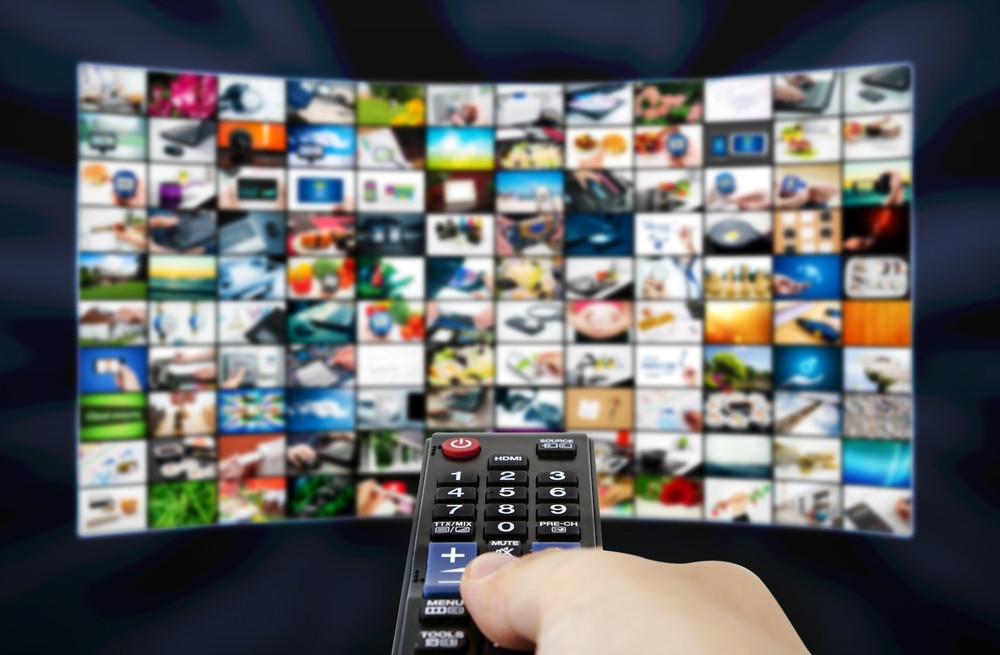 The internet has brought us all an infinite amount of connection, information, and access to the world around us. Along with all of that connection comes entertainment, and thankfully, the internet also has plenty of that. With the recent rise in cable cord-cutting due to the extravagant and often unaffordable price of cable television, many television shows have migrated to the internet to cut costs and follow their viewers who have turned off the TV for the web. Thankfully, some networks like Hulu have built themselves entirely on the internet, providing us all with much-needed entertainment.
Don't let anyone tell you that you need the big cable packages to enjoy some quality programming. So far, 2016 has been a tremendous boon to the little guy television series, and there are plenty of shows that are available exclusively for online viewing.
While many online television packages require a subscription for services, those subscriptions are often a small fraction of what you would pay for premium cable. Online subscription sites like Amazon Prime, Hulu, Netflix, and even HBO have enough programming to keep you busy every night of the week with only an internet connection!
Here are just five of the dozens of television shows on the internet that you should check out the next time you're in the mood for some great and addictive programming.
Unbreakable Kimmy Schmidt (Comedy, Netflix)
Until her rescue, Kimmy Schmidt had been held captive by a cult leader in an underground bunker for fifteen years, but she's not about to let that stop her from enjoying the world she's missed out on. Tina Fey (30 Rock) and Robert Carlock (Parks and Recreation) teamed up to create this hilarious fish out of water comedy, featuring Ellie Kemper (Erin Hannon, The Office) and Jane Krakowski (Jenna Maroney, 30 Rock).
Unbreakable Kimmy Schmidt makes you believe in magic again, at least for 22 minutes at a time. Kimmy Schmidt is a woman who sees her world (New York City) through innocent eyes, and her contagious enthusiasm to conquer any and all challenges in her way are inspiring and hilarious.
Seasons 1 & 2 of Unbreakable Kimmy Schmidt are available on Netflix right now!
Bosch (Drama, Amazon Prime)
LAPD detective Harry Bosch is a hardworking police officer who is deeply embroiled in two different crimes—one, solving the murder of a 13-year old boy, and the other, standing trial in a wrongful death civil suit in a federal court for the murder of a suspected serial killer.
Bosch will keep you on your toes and guessing episode after episode, and it will draw you in from the very first. Starring Titus Welliver (Felix Blake, Agents of S.H.I.E.L.D.), Bosch is an adaptation of the wildly popular Harry Bosch series of novels by Michael Connelly.
Bosch has just started its second season and has been renewed for season 3 as well!
The Path (Drama, Hulu)
Starring Aaron Paul (Jesse Pinkman, Breaking Bad) and Hugh Dancy (Will Graham, Hannibal), this tense drama about a group of people who follow Meyerism, a controversial fictional religion, has just recently aired to rave reviews. Eddie Lane (Paul) is suffering from a sudden crisis of faith while on a retreat with his religious group, and he struggles to come to terms with his indoctrinated family and the charismatic acting leader of the religion, Cal Roberts (Dancy).
The Path is storytelling at its best, and the trip down the rabbit hole begins immediately in episode one, drawing in viewers with a close, family-based examination of the psychological, emotional, and personal stakes invested in faith.
Season 1 of The Path is currently airing and it has been renewed for a second season!
Comedians in Cars Getting Coffee (Comedy, Crackle.com)
America's favorite comedian Jerry Seinfeld is back in our hearts with his web series Comedians in Cars Getting Coffee, a reality program featuring, well, comedians in cars getting coffee. The premise is this: Beloved comic icon and car enthusiast Jerry Seinfeld chooses a specific car for his day's guests—people like Steve Harvey, Louis CK, and Stephen Colbert—and then picks them up in said car and takes them to a local coffee house of their choosing for some lighthearted discussion over breakfast.
Nothing about Comedians in Cars Getting Coffee will disappoint even the most discerning television viewer, and Jerry Seinfeld is, as always, on-point with his comedy.
All 8 seasons of Comedians in Cars Getting Coffee are available at Comediansincarsgettingcoffee.com now!
The Man in the High Castle (Drama, Amazon Prime)
Adapted from the classic sci-fi writer Philip K. Dick's (Do Androids Dream of Electric Sheep?, Minority Report) novel, The Man in the High Castle is an unsettling alternate history based on the premise of the World War II Nazi party actually succeeding in their quest to take over Europe and winning the war, resulting in tragic consequences for the world.
With Germany and Japan ruling in the United States of 1962, a crop of resistance fighters spring up to uncover the truth about the war, all the while receiving messages and clues from a person known only as the Man in the High Castle. Starring Alexa Davalos (Chronicles of Riddick) and Rupert Evans (Elliot, Rogue), The Man in the High Castle is a tense period drama with enough twists and turns to make hook you in from episode one.
Season 1 of The Man in the High Castle is available now on Amazon Prime, and it has been renewed for a second season to air in 2016!